December 2, 2011 | Posted in Film, Music, Photography, Uncategorized, YouTube | By Gary Dunkel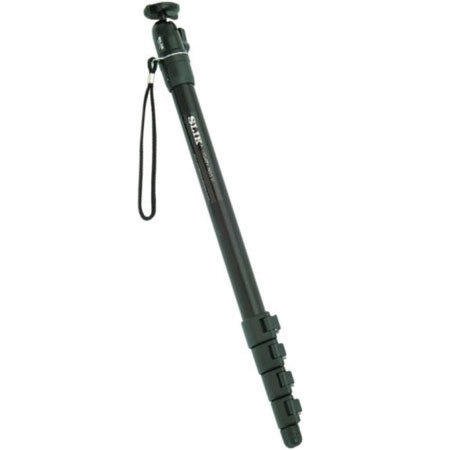 Hey guys! So I decided to do a test to see if a monopod which retails for around $15 in conjunction with an Image Stabilized lens would be just as steady as a Glidecam HD-4000 which retails for around $500. I went out to Tree Tops Park to run some test footage with the monopod. I did both walking and running shots and what I found was that the monopod is okay for walking shots (still not perfect) and running was way too shaky. If your going for the handheld look for running it would be great (ex: Action sequence). The monopod worked well on smooth ground for walking shots. If you're on a budget and can't afford the $500 Glidecam HD-4000, the monopod can work with walking shots you just gotta walk very slow and watch where you're walking. Check out the test footage that I shot below and leave your comments on what you think!
November 29, 2011 | Posted in Art, Film, News, Photography, YouTube | By Gary Dunkel
Here is a sneak preview to a video I have been working on for a long time now! "Miami In Motion" is a video I have been working on that consists of time lapses from all around Miami. I have a few more time lapses to shoot and then I will be editing this video! I'm excited for this project and I can't wait to release it! Stay tuned!!
October 20, 2011 | Posted in Music, News, YouTube | By Gary Dunkel
[youtube=http://www.youtube.com/watch?v=9A4UGtM4hDQ]
"Joey Quits" is an amazing viral video on youtube! Basically this guy Joey has worked at the Providence Renaissance hotel for 3 1/2 years and they treated him poorly so one day he decides to go out with a bang. He brought an orchestra band into the employee area of the hotel and told his boss he quit as the band plays their music behind him! You gotta check it out, it's hilarious and probably something a lot of us wish we could do!
October 2, 2011 | Posted in Art, Film, Music, News, Photography, YouTube | By Gary Dunkel
I had the honor of working with Dublin, Ireland's Pop Star Azi Aishling this past week! We shot a Music Video for her third single "Cruisin!" Not only is Azi an extremely talented singer/songwriter, she's an all around amazing person to work with! She knows exactly what she wants in her videos and how she wants it to look. I really enjoyed working with Azi on this video and I look forward to working on a lot more projects with her! Major shout out to her manager Freddy of Stoop!d Genius Productions who arranged the shoot! I'm really excited for the world to see this video. We will be releasing it sometime next week! Check us out on twitter: @AziAishling, @FREDDYBz, & @GaryDunkel.
August 11, 2011 | Posted in Art, Film, Television, YouTube | By Gary Dunkel
[youtube=http://www.youtube.com/watch?v=bQEX4nB7DGA&feature=channel_video_title]
***OFFICIAL SELECTION OF THE 2010 FORT LAUDERDALE INTERNATIONAL FILM FESTIVAL***
"Tech Support" is a short comedic film about a man who owns a home-based business and is forced to call one of those annoying tech support companies when his computer crashes!
The reason I wrote "Tech Support" was because I think it's something everyone can relate to! We all at one point in our lives had to call a tech support company when our computer has crashed. We all know that when you call tech support companies a lot of the time it's in a call center somehow in india where the person has no idea how to fix your computer. Instead they're just reading troubleshooting tips on a computer screen. Anyone who has ever called a tech support company knows how frustrating it is to wait on hold for ever and than finally get that person who has no idea what they are talking about. This actually happened to me the day I decided to write this film. I had been on hold for about 2o minutes and finally got someone who didn't know what he was talking about and my computer never got fixed. Basically I took my experience and exaggerated it just a bit to show the humor in it. I truly believe everyone can relate to this film and I hope you enjoy it!