October 20, 2011 | Posted in Music, News, YouTube | By Gary Dunkel
[youtube=http://www.youtube.com/watch?v=9A4UGtM4hDQ]
"Joey Quits" is an amazing viral video on youtube! Basically this guy Joey has worked at the Providence Renaissance hotel for 3 1/2 years and they treated him poorly so one day he decides to go out with a bang. He brought an orchestra band into the employee area of the hotel and told his boss he quit as the band plays their music behind him! You gotta check it out, it's hilarious and probably something a lot of us wish we could do!
October 2, 2011 | Posted in Art, Film, Music, News, Photography, YouTube | By Gary Dunkel
I had the honor of working with Dublin, Ireland's Pop Star Azi Aishling this past week! We shot a Music Video for her third single "Cruisin!" Not only is Azi an extremely talented singer/songwriter, she's an all around amazing person to work with! She knows exactly what she wants in her videos and how she wants it to look. I really enjoyed working with Azi on this video and I look forward to working on a lot more projects with her! Major shout out to her manager Freddy of Stoop!d Genius Productions who arranged the shoot! I'm really excited for the world to see this video. We will be releasing it sometime next week! Check us out on twitter: @AziAishling, @FREDDYBz, & @GaryDunkel.
May 22, 2011 | Posted in News | By Gary Dunkel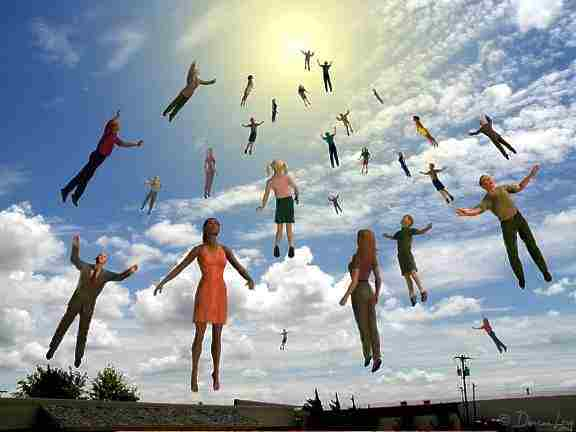 Well it's May 22, 2011 and we're all still here! I guess Harold Campings May 21st christian rapture prediction was wrong again for the second time, shocker! He predicted to world was going to end on September 6, 1994 and it didn't. I wonder how Harold is feeling today knowing that he spent millions of dollars convincing people that all of the christians we're going to float up to heaven to meet Jesus today … and they didn't!!! The fact that so many people bought into this is ridiculous! Good thing you guys spent all of that money putting up billboards everywhere to warn people about the Judgment Day!! People spent their life savings because they figured that they weren't going to need it in heaven!! There's probably a lot of broke families today. I wonder how all of those people are feeling knowing that they now have no money and they're still alive on earth! I'm guessing they're feeling prrrreeeeeeetttttttyyyyy dumb for believing good ol' Harold!! The funny this is non-christians we're accepting money to watch over the christians pets while they go to heaven! What an amazing scam lol. Honestly, Harold if I were you (thank god I'm not) I would probably law low for awhile and maybe even fall off the map because we all know you didn't float off the map! There's probably a lot of angry people coming to look for you so good luck with that! Maybe Sir Isaac Newton was right and the rapture will happen in 2060! I guess we'll just have to wait and find out unless good ol' Harold Camping predicts May 21, 2012 or the world really does end in December 2012!!
December 29, 2010 | Posted in Uncategorized | By Gary Dunkel
2011 is right around the corner!!! Time seems to go by a lot faster as you get older, at least for me anyways. 2010 feels like it went by so quickly. The new year means a lot of things. It's a new year to hustle harder, make more money, accomplish more goals, travel to new places, try new things, learn as much as you can, and meet new people! I'm very excited for 2011. Make sure you have your game plan in place already! I already have 3 movies ("There Goes The Neighborhood" – "Sibling Robbery" – & ":Prefer Not To Say") and 1 possible documentary (Hip-Hop Industry) lined up for 2011. I also plan to put out many more titles, write new material, add to my IMDb credits, and launch a brand new blog where people can comment! Make 2011 yours & don't let it slip away!!!
December 29, 2010 | Posted in Uncategorized | By Gary Dunkel
":Prefer Not To Say" is a short comedic film about the trials and tribulations of online dating and how three roommates use it to their advantage. Tonight we have finally completed the first draft of the screenplay! My co-writer Jordan Wapner and I came up with the idea to write a film about online dating in June of 2010. We immediately began writing the script in July once we had perfected our basic idea. I must say so far I'm really happy with what we have written. I truly believe that this is genius comedy here. I'm super excited for this project and I really believe that this is going to be a hilarious film when it's finished! It has taken us 6 months to write this script but I enjoyed every minute of it! It will only be more fun from here on! As always, I'll keep everyone posted with the progress of this film!